N98887, the 1985 Cessna 172P, had served me well, but it had a few deficiencies for long distance adventures. With only 110kts cruise speed, and 40 gallon tanks, you couldn't go very far between fill-ups. It was also lacking an IFR approved GPS, and an autopilot. With this in mind, I moved my flying to a 1981 Cessna 182R which would be perfect for adventures. All the details about it can be read on the "Aircraft" page of this site.
A trip I had long been wanting to do, but hadn't yet had the time and aircraft for, was to explore Alaska. Now, however, things fell into place and the plan was set to fly around Alaska and Arctic Canada over a period of about 6 weeks one summer.
The route would take me west across the USA, to attend the AOPA fly-in in Montana, before exploring the northwest a little and crossing into Canada. From there I'd fly up through British Columbia to explore southeast Alaska. I'd leave the aircraft in Anchorage for 4 weeks to return to work, then pick up where I left off and explore all around Alaska, before a final run into Canada to try and reach Eureka research station at 80 degrees north, just 600 miles or so from the North Pole.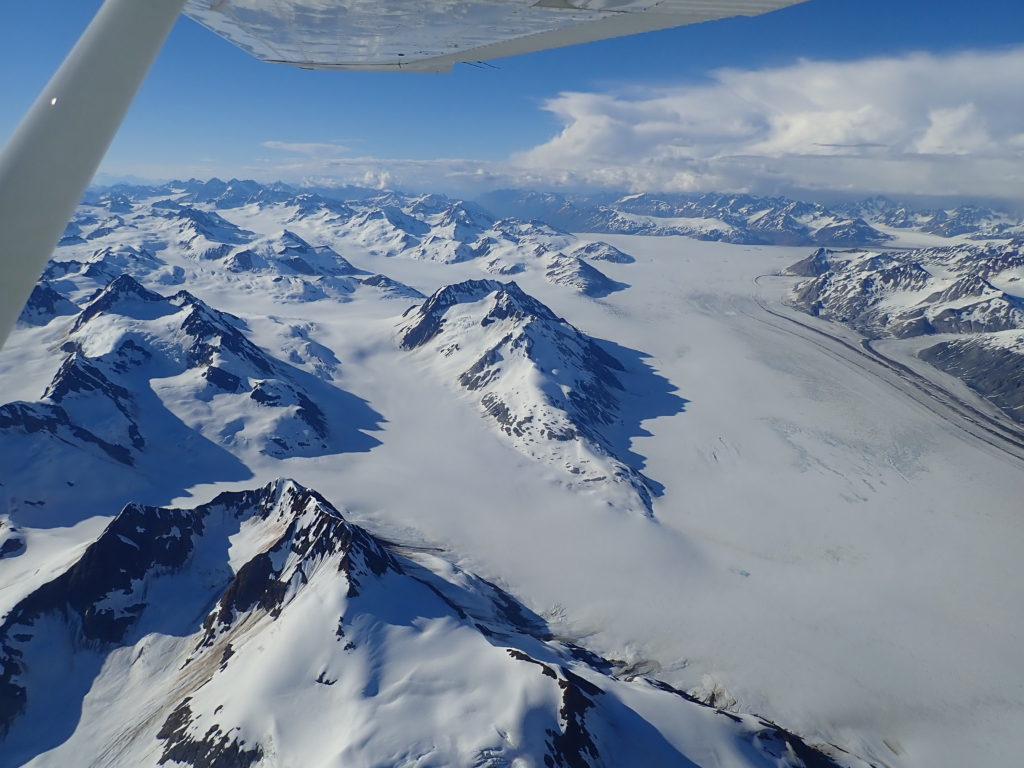 Along the way I'd meet up with other pilots I'd met through forums such as Pilots of America, and also be joined by friends for sections of the trip; much more enjoyable than 6 weeks solo!
Click here to start reading the trip report, or use one of the links below to jump to a section of the write-up.