Adventure flying
Adventure flying
The flying career of a wandering private pilot
After obtaining a Private Pilots's Licence in 2005, I decided that it must be possible to use it for more than the occasional local flight for a cup of tea. So, with very little experience, and a similar amount of guidance, I set off to see if it could be done. It soon became clear that a number of other private pilots had the same ideas, although making up a tiny fraction of the overall pilot population. What was missing was shared information on their experiences, the tips and tricks that ease this kind of endeavor. Hence, this website: to chronicle my adventures, and hopefully provide helpful information and advice to those wishing to do the same thing.
The site is intended firstly for other pilots, keen to make similar trips, to take ideas and tips from and secondly as a way for me to chronicle the experiences for my own reflection.
You can click here to visit the index of all flying adventures so far.
---
Round the World
Please be aware the GPS tracker is showing some glitches, with phantom points appearing. We haven't really been flying laps of the North Atlantic near Greenland.
The trip started in Pittsburgh, Pennsylvania on May 6th 2019. The route will take me across the Atlantic to the UK and Europe, through the Middle East and India into Southeast Asia, onward to Australia and New Zealand and then across the Pacific to the USA to complete the circle.
The flight so far:
On date: 23rd May 2019
Current location: Snowdonia, Wales
Hours flown: 44.8
Distance flown: 5,796 miles (9,328 km)
The write-up, day by day:
The flight will be used as an opportunity to direct support to the charity "African Promise", an organisation dedicated to supporting and enhancing primary education in Kenya. African Promise currently works with 7 target schools in Kenya, serving around 2,700 children. Over the 10 years they have been running so far they have upgraded 75 class-rooms, supplied more than 15,000 text books, and provided more than 1.5 million school meals. Their building and redevelopment programme includes the construction of classrooms, libraries, resource/computer labs, dining halls and kitchens, staff-rooms and offices, teacher housing, and toilets/washrooms. They also create playground areas, install rainwater harvesting facilities, and provide furniture and equipment.
The cost of the flight will be 100% borne by the pilot, meaning that 100% of donated funds go directly to African Promise.
Click here to donate to African Promise.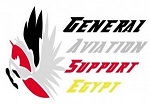 Support for the flight will be provided by a number of organisations, including General Aviation Support Egypt (GASE). I have worked with GASE on adventurous flights since they were founded, starting back in 2011, and have not yet found a more helpful and capable organisation. They will be assisting with acquisition of flight permits, organising fuel, arranging ground handling, and in-flight communications along the way, as well as helping to overcome any other challenges along the way!
Click here to read more.